Mount Wilson Residency // interactive music sound walk
piano, harp, synthesisers, guitar effects & field recordings (2020)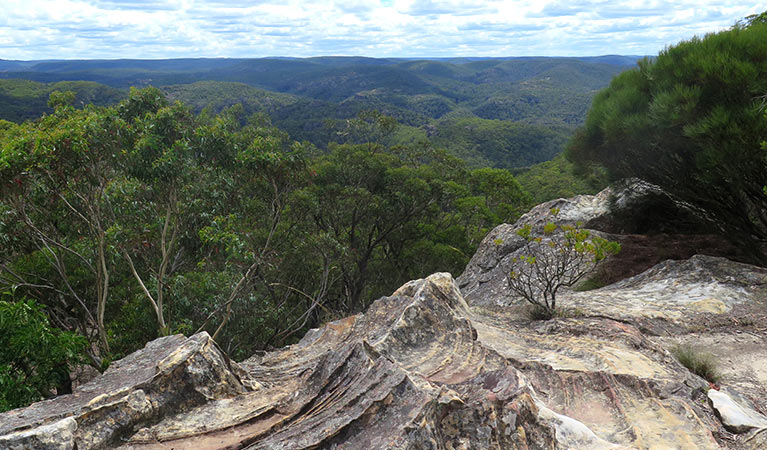 This interactive work requires users to download the ECHOES app on their phone or device. Click here to direct you to the sound walk page which will prompt you to download the app.
This musical soundscape walk was created by composer Tristan Coelho and harpist Emily Granger during their time as Artists in Residence at the Mount Wilson Old School. This walk is a collection of pieces that are directly inspired by specific sites in the area. You'll hear rich and lush musical depictions of the natural environment incorporating field recordings, harp, a sampled piano from the community hall, synthesisers and guitar fx pedals.

Starting from the Old School, you have two directions of travel: one towards Du Faurs Rocks Lookout and beyond to Pheasants Cave, the other back down The Avenue and left on Wyndham Ave towards Waterfall Track.

You can stream the walk directly or download it to your device before setting off. A pair of good headphones is highly recommended. Although it's recommended to do this sound walk on foot, you can still explore the various pieces of music from the comfort of your own home. Do this by clicking on the top right of the ECHOES app after the sound walk has loaded. Enjoy exploring the areas and the sounds that emerge.

All music for this project was recorded and produced in the Old School, Mount Wilson. Check out the tracks that feature as part of the interactive walk below.